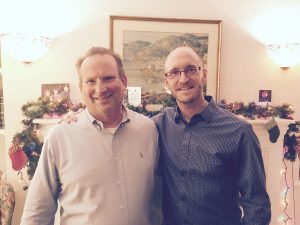 CLICK HERE TO VISIT OUR NEW WEBSITE
Icon Ministries is a 501(c)(3) Chicago-based ministry that began out of the conviction that disciple-making as Jesus demonstrated is an effective way to reach people with the gospel in any culture, age group, and time period. Ministry methods ebb and flow with the times whereas disciple-making is timeless. Icon Ministries helps people, through God's love, to become followers of Jesus.
When people ask us what we do our response is always, "We make disciples of Jesus." We pattern our approach after how Jesus approached ministry in making disciples in the 1st century. Through love, friendship, hospitality, and creating a sense of belonging, disciples are made. And when we make disciples, those disciples gather in groups and churches are formed. Our approach – first make disciples who will then form the church – has opened doors that mght not be open otherwise. We are having a kingdom impact in urban areas and with least-reached people groups!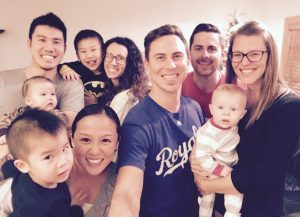 VISION:  Disciples everywhere loving like Jesus.
MISSION:  Icon initiates love, self-sacrifice, friendship, belonging, hospitality and empowerment that leads to a multiplication of disciples of Jesus throughout the world.
AIMS:

Make disciples of Jesus wherever we are
Pursue, train, and empower disciple-making leaders (the Timothy and Titus of this generation)
Spread the message of the primacy of disciple making
Support faith communities that have arisen through disciple growth
Collaborate with other ministries to foster effective disciple making activities
 More of what we do…
We build friendships with young people, Muslim people and Jewish people with the objective for them to learn what it means to be a follower of Jesus.
We invite people into our homes for meals.  This affords us the opportunity to serve others and to offer a safe place to share our stories.
We provide training and materials for how to make followers of Jesus.

We wrote a book "Imitating Jesus" on how to make disciples of Jesus.
We conduct trainings to teach missionaries, pastors, and others on how to build a relationship with someone with the objective of them becoming a follower of Jesus.
We host groups from around the country that want to learn how to make disciples of Jesus (a) in an urban setting, (b) among the least reached people groups, and (c) through the means of hospitality.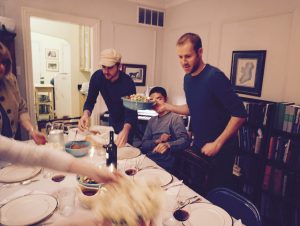 Our values

Love
Friendship
Belonging
Hospitality
Multiplication